Brands growing with Arya
Reasons you'll love Arya Pulse
No expensive staffing agency fees
Small business hiring needs to be cost effective. With Arya Pulse, you are only charged a flat fee of $599 per job.
One online job posting searches many sites
Why post on multiple job sites when you can post a job once and let Arya find you candidates from multiple job sites.
Blazing fast results
In a competitive job market, you need to find candidates fast. With the Arya Pulse recruiting service you get candidates ready to interview within days.
AI insights + human expertise
Finding the right candidates is as important as finding them fast. Our recruiters highlight the most qualified candidates, likely to succeed in the role.
Easy candidate review
No need to look at candidate lists across multiple sites. With Arya Pulse you can review and see ranked candidates from one simple interface.
Online job posting assistance
We know you may not always have a job description handy. We can walk you through creating a job description and posting your job online.
How Arya Pulse works
1. Create an account
The first step is to sign up and verify your account, via email. Don't forget to check your spam folder for a verification link. We then ask you some simple questions to understand your needs so we can match you to the most compatible candidates.
2. Enter your job info
After you register, submit a job in just a few simple steps. Let our market intelligence and job data help you zoom in on the skills and experience you need. Or enter your job information manually.
3. Review the plan
Ready to free up time, save money, and connect with interview-ready talent? Simply review the plan, and optionally select job credits good for one year, or multiple jobs for discounts.
4. Submit your order
Submit your order, and our recruiters get to work contacting candidates and qualifying them. Generally, within a few days, you see a list of qualified, motivated candidates, ready to interview.
On-demand staffing service at your fingertips
Choose your plan
Top Solution
Full service
Engaged & interview ready candidates
$599 / Job
Get Started
24/7 support
Pre-qualified applicant list
Candidates from no-fee candidate sources
Full contact info for candidates
Candidates from premium, paid sources
Recruiting experts shortlist candidates
Job opening advertised for greater impact
Arya recruiters engage candidates for you
Candidates are screened and ready to interview
Customized
Plans to save you more time and money
Multiple job plan
Contact Sales
You have lots of job openings
Pre-qualified applicant list
Your company has an HR department
You need database integrations or additional recruiting services
Testimonials
"Before it would take me probably three to four weeks. Now I'm finding people, sourcing them, talking to them, bringing them to the hiring manager, and getting a verbal offer out anywhere from a week to ten days. So for me, it's been literally a godsend."
Jack Farrell
Owner, QuickRecruit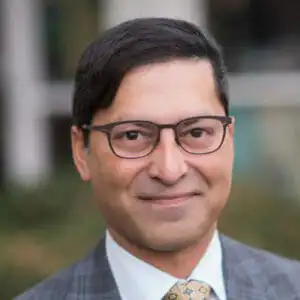 "With Arya Pulse, Bashyam was finally able to focus on business and let us cut through the clutter and deliver great candidates. "There's a lot of value to that. You're basically making us more efficient in the recruiting process," said Bashyam."
Murali Bashyam
Managing Partner, Bashyam Shah LLC
Frequently asked questions
What is Arya Pulse and how does it help me fill jobs?
Arya Pulse gives you the same quality job candidates as you'd get by using expensive staffing agency services. The difference with our on-demand staffing service is that you pay one low price, only when you have a job to fill. No monthly fees. No long-term contracts. You know exactly what you're paying, with no surprises!
Where does Arya Pulse find candidates?
Much like an on-demand recruiting service, Arya Pulse matches your job requirements to the world's largest pool of candidates – more than 800 million profiles globally. These profiles are aggregated from more than 80 talent sources, including the most popular job sites and dozens of professional networking sites.
How can I pay?
You can buy a single job or multiple jobs with a credit card, or with Arya job credits.
What do I get with Arya Pulse?
Arya Pulse – at only $599/job – saves you hours of your time! Our recruiting service for hiring managers includes both consultation and legwork. To start with, our expert recruiters first target your talent search with non-biased AI. Then, we reach out to your favorite candidates, qualify them with your screening questions, and send you a list of talent ready to interview.
How does Arya Pulse determine if someone is a good fit for my job?
The Arya recruiting platform uses industry-leading Artificial Intelligence (AI) to match your job to the perfect candidate. We don't just match keywords in your job description; our recruitment services go beyond that to look at a candidate's entire employment history and skills repertoire to determine who's most likely to succeed in your open job.
Is Arya Pulse available globally?
Arya Pulse staffing agency services is currently available to US customers only. Expansion to other territories is coming soon.
Is there a discount for purchasing multiple jobs at once?
Yes! You can purchase multiple Arya job credits and get a substantial discount on our recruitment services.
How long does it take to get qualified candidates?
Once you review your candidate list and shortlist your favorites, our on-demand staffing experts start reaching out right away and sending you motivated candidates ready to interview. Many of our customers can start setting up interviews within a couple of days.
Who should I contact if I have further questions or comments?
We have recruiting professionals available 24/7 to assist you. Reach out by real-time chat anytime or contact us at support@leoforce.com if you have any questions or comments. We're 100% dedicated to making your recruiting experience fast and easy.
How does Arya Pulse work?
You start by creating an account. Once the account is set up, you create a job by providing us with information that will help us find qualified candidates. You can create a job with online assistance to help you define your requirements, your recommended job requirements, or you can fill in your job info manually. Right away, our on-demand staffing takes action!
Arya starts finding candidates for your job in 30 minutes or less. You will be notified through email as soon as a candidate list is ready for you. You can review profiles, download resumes, and shortlist candidates. Our dedicated talent acquisition team will reach out to your favorites, ask your qualifying questions, and provide you with a list of interview-ready applicants.
What do I need to get started?
Before you begin with our staffing agency services, you should have a job description, including job title, location, and required skills and experience. Have some questions ready that you'd like our recruiters to ask the candidates. We will suggest some questions based on your job description, and you can submit your own questions. When our recruiters reach out, we'll ask these questions and screen out anyone who doesn't meet your needs.
Find more compatible talent with the Arya Pulse on-demand staffing service.
Get a single list of engaged interview-ready candidates.