Brands growing with Arya
Go beyond conventional AI with Artificial Intuition
Candidates that are beyond qualified
The Artificial Intuition within Arya finds the candidates most likely to excel in a job.
A larger, richer talent pool
Expand and consolidate your pipeline from your ATS, subscribed channels, and 800m+ candidate profiles from multiple high-quality sources.
A single view of highly qualified candidates from multiple sources
One simple, consolidated pipeline that's easy to review and shortlist.
Diversity options built in
Reduce unconscious bias and customize sourcing to meet your diversity goals.
Consolidated communications dashboard
Сommunication dashboard to manage talk, text, chat, automated chatbot, and email.
Enhance recruiter efficiency
Enhance recruiter efficiency with an effective recruiter automation tool that decreases sourcing and shortlisting time by 50%.
Testimonials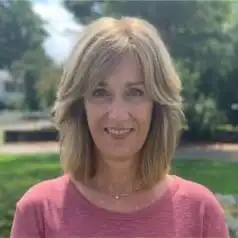 "Before Arya, we typically sourced 6-10 quality candidates per hour. After just a couple days of Arya, we've increased that to 50+ quality candidates per hour! I can't live without Arya now."
Cheryl Trigo
Vice President, Sourcing & Implementation JCSI Recruitment One of HR Tech's Top Ten RPOs, 2021
"Before it would take me probably three to four weeks. Now I'm finding people, sourcing them, talking to them, bringing them to the hiring manager, and getting a verbal offer out anywhere from a week to ten days. So for me, it's been literally a godsend."
Jack Farrell
Owner, QuickRecruit
Find more compatible talent with Artificial Intuition
Discover how Arya goes beyond conventional AI recruiting.